See the PEMSERTER® In-Die Fastener Installation System
The PEMSERTER® In-Die feed system gives customers the flexibility to feed and install a wide range of PEM® self-clinching fasteners including nuts, studs and standoffs directly in their stamping press with ease.
Ger Quaid, VP PEM Sales and Marketing EMEA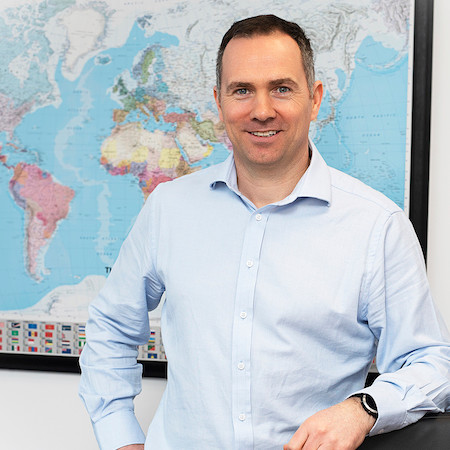 Eliminate Secondary Operations and Improve Product Throughput
The PEMSERTER® In-Die Fastener Installation System enables users to efficiently and accurately feed self-clinching nut, stud, or standoff fasteners to a stamping press for single or multiple insertions.
The automated and operator-friendly system interfaces with the die and press with ease to quickly diagnose and address root-cause reasons for stoppages – reducing downtime and increasing throughput.
The unique design of the PEMSERTER® in-die feed cart also provides the flexibility to utilize multiple dies, minimizing investment of future projects.
Lear More about the PEMSERTER® In-Die System: