Watch our Haeger® 100 PEM® fasteners insertion trial video to learn more
PennEngineering offers a complete line of Haeger® and PEMSERTER® insertion machines and genuine PEM® fasteners. Together we provide the most cost effective solutions for all your insertion challenges.
Ger Quaid, VP PEM Sales and Marketing EMEA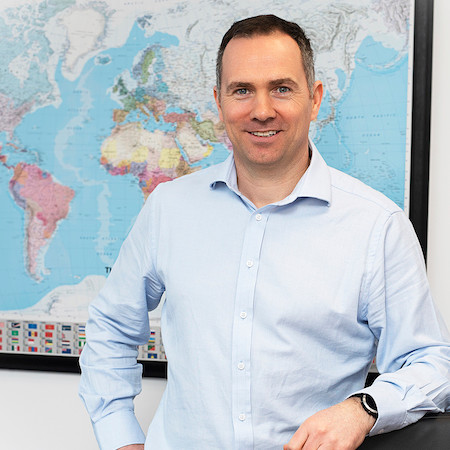 Manual versus Automatic Operation Mode Trial
The Haeger® 824™ WindowTouch® 4e is an ideal machine to self-clinch PEM® fasteners in either automatic or manual mode, thanks to an operator friendly ergonomics design combined with the most reliable fastener feeding system. The difference in speed of the fasteners being installed in the automatic mode versus manual is highlighted in our trial video. Panel used in the trial is made of CRS with 2.0 mm thickness and hardness HRB 55, where 100 PEM® fasteners inserted in the trial are FH-M6 studs.
More Information: